UFC
COSM & the UFC Are Joining Forces To Bring Fans Closer To the Octagon Than Ever Before.
The Ultimate Fighting Fan Experience
The UFC, the world's premier Mixed Martial Arts organization, is transforming the combat sports landscape yet again. Cosm and the UFC are coming together to transport fans to fights happening around the world in a shared experience that will make them feel like they're practically on the canvas. Cosm's immersive venues will bring fans cage-side for the UFC's most sought-after fights.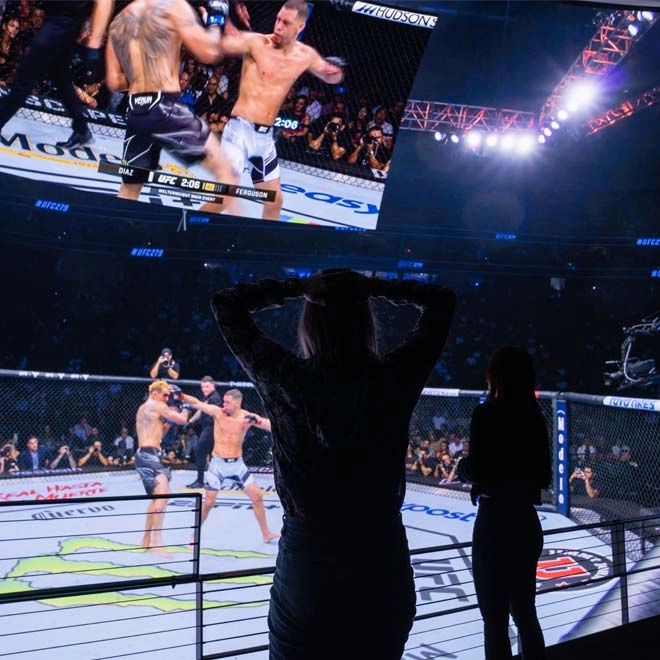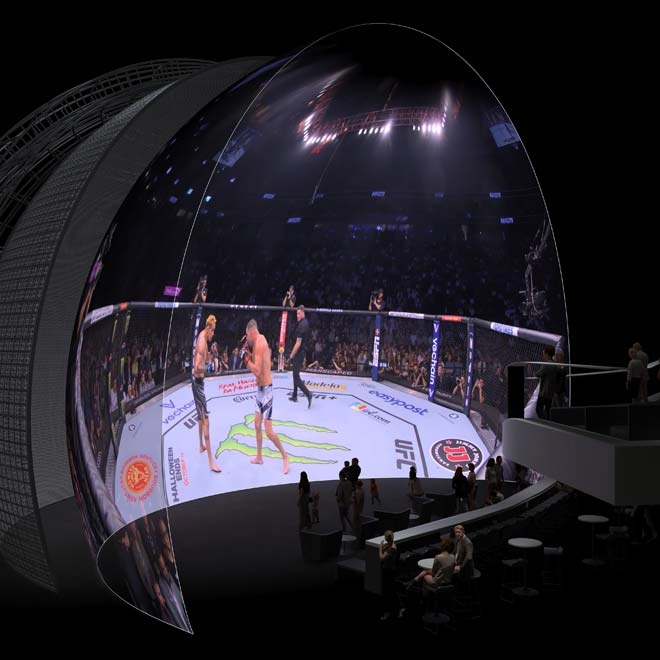 Get Inside the Octagon
Marking Cosm's second professional sports league partnership this year, fans will be able to experience UFC events in Shared Reality. The partnership will extend fandom beyond the Octagon and give fans a completely new and enhanced way to experience the biggest UFC events in immersive 8K.